Sunday, October 20, 2013
Participants = 17 Relay Teams = 4
How do you want to participate?
HOW TO REGISTER
Register online using the buttons above to start a team, join a team, or register as an individual.
Register by mail by mailing your completed Race Entry Form along with payment to the address below.
Register in-person prior to and the day of the Race.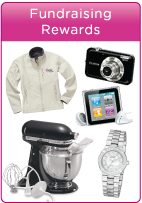 RACE DAY ACTIVITIES
7:00 a.m. Start
More coming soon!
RACE COURSE: The 13.1 mile course will highlight the river valley, new East Peoria Levy district, Peoria's historic High Street, Moss Avenue, Bradley University, Susan G. Komen's memorial site at Parkview Cemetery, Glen Oak Park and much more. Relay participants will honor Nancy's promise to her sister when they make their exchange near Suzy's memorial.
PACKET PICKUP
Saturday, October 19th
12:00 noon - 6:00 p.m.
Komen Memorial Affiliate Office
Metro Centre; 4700 N. University St., Ste. 92
Peoria, IL 61614-5849
Limited registration and packet pick-up will be available on-site on race day, between 6:00 and 7:30 a.m. adjacent to the Starting Line Staging Area on Kumpf Blvd. near the Peoria Civic Center.